Advertising Coasters Are a Great Way
to Promote Your Product or Service
Brand Your Products and Services with Our High-Quality Advertising Coasters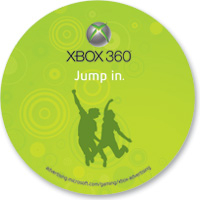 If you're looking for an effective, cost-efficient way to advertise your product or service, you've found it.
Our high-quality advertising coasters are the perfect way to advertise your product, service or event.
In just 1-2 weeks, you can have our customized advertising coasters delivered right to your door and for a lot less than you might think.
Some great ways that you can
put advertising coasters to work for you:
Use our custom made coasters to advertise your product or service
Our advertising coasters can help you spread the word about your big event.
Advertising coasters are a great way to build brand awareness.
Use our advertising coasters to announce a grand opening or a special event.
Partner with a complementary service and share both sides for twice the value.
(great for partnering with bars and restaurants!)
Buy customized advertising coasters now starting at $314 for 1,200.
Short run quantities available. Lowest price guaranteed! Low quantity rush options available
Coaster Uses
Order Now
Advertising Coaster Showcase