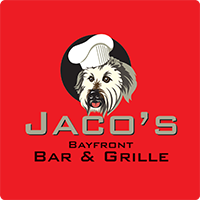 Restaurant Coasters are a Great Way to Promote and
Brand Your Product or Service
High-Quality Restaurant Coasters Delivered In Just 1-2 Weeks!
Whether you're a restaurant, bistro or pub looking to advertise
at your establishment, our high quality restaurant coasters offer you the perfect advertising solution to create brand awareness.
Custom coaster printing your own restaurant coasters is made easy by using your logo, graphic image as well as a personalized message. Have them delivered right to your door in less than two weeks time.
STOP handing out napkins as coasters! They stick to bottom of glasses barely getting the job done and do little to promote your restaurant. Authentic highly-absorbent pulp board restaurant coasters with your branding imprinted elevates rather than detracts from the ambiance you have so carefully created for your customers.
Don't be fooled by imitation low-quality paper coasters, which only get soggy quickly, you might as well stay with the napkin. Function and form, round or square, or really any shape for that matter, REAL coasters subtly communicate quality of your restaurant establishment to your patrons.