If you are looking for a simple but useful wedding favor idea, you just can't go wrong with Custom Wedding Coasters as an excellent gift idea because they are something that anyone can use.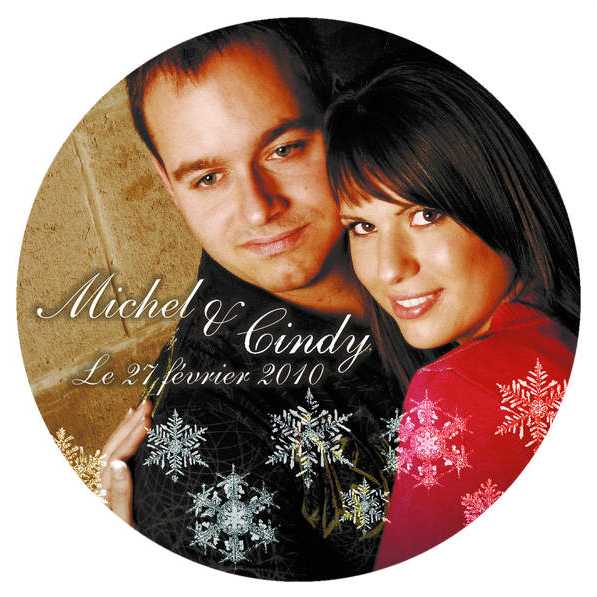 Personalized Wedding Coasters are a practical and meaningful way to thank your guests for attending your wedding.
When it comes to weddings and bridal showers large or small, those little details don't go unnoticed when planning such an important day. Token gifts of appreciation such as Wedding Coasters are the perfect accessory souvenir to any reception table and can be custom tailored to match your overall theme and colors.
Because our Wedding Coasters are full color on both sides, you can put a second photo or a special message on the back.
Custom coaster design ideas to help make your wedding most memorable!
Personalize your Wedding Coaster Favors with names of the bride and groom including the date of the marriage. Coasters can also be designed with photos of the newlyweds, or perhaps a combination of both photos and your special date. Coaster favors can be custom shaped and even printed on both sides to include love poems with images of wedding rings ranging to designs that are just purely decorative and beautiful. Feel secure in the fact that wedding coaster favors are long-lasting keepsakes in which family and guests will be able to treasure in their homes for many years to come.