Custom Wine Coasters Will Set Your Brand Apart From the Competition
High-Quality Customized Wine Coasters Generate Brand Recognition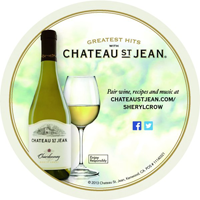 Printed collateral pieces such as custom branded beverage coasters are crucial when it comes to your marketing strategies. Small but MIGHTY marketing tools, our high-quality wine coasters are the perfect way to ensure that your product will be recognized and remembered. When participating in industry trade shows, festivals or other special wine event, promotional items & giveaways such as your own personalized coasters can be very impactful.
Even in a digital world, print advertising is still a powerful medium for getting your message across. Imprinted with your winery logo and label name, the main goal of printed promotional products such as coasters is to increase brand awareness and identity. Different from your everyday business card or flyer, personalized wine coasters are like useful mini-billboards, very effective and usually kept around for years, which of course is the overall objective.
Wine coasters are a highly-effective way to create brand awareness and increase sales.
Coaster Factory only use the best European pulpboard available, which are both sturdy and extremely absorbent.
Don't be fooled by thin flimsy paper coasters that simply don't last very long. You dedicated your life to creating quality wines therefore quality coasters should represent your product in the same vein. Often left on tables and bar areas for all to see, well designed wine coasters are like little advertising billboards constantly reminding the user about your label.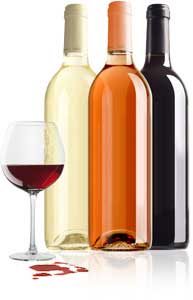 For only pennies per impression, custom wine coasters are one of the most impactful advertising tools around.
For effective cross promotional opportunities, put your wine coasters right into the hands of your partners. From fine dining establishments to hotels, bars, and retail outlets, these are all the perfect venues to target and build brand awareness.
Wine coasters are a great way to advertise and brand your products.
Wine coasters can help you increase sales revenue for little cost.
Use our wine coasters to get your message across to your target audience in an effective and cost-efficient manner.
You can now order your own customized wine coasters starting at only $314 for 1,200.
Short run quantities available. Lowest price guaranteed!
Coaster Uses
Order Now
Wine Coaster Showcase